A section of enthusiasts anticipate NFTs can someday get bigger than even the so-called bellwether of the cryptoverse, Bitcoin (BTC). Just like new altcoins continue to join the crypto world every now and then, new NFTs also keep surfacing.
One of the recent releases is the Hangry Hippo NFT collection, which is now completely sold out. Some of the other collections that were launched of late include LimeWire's Originals, MetaBoy NFTs, and Hot Wheels' latest NFT series. The entry of LimeWire and GameStop in the NFT marketplace sector was also met with frenzy by digital collectible lovers.
Let us explore what Hangry Hippo NFTs are all about.
What is special about the Hangry Hippo collection?
The collections has 5,555 unique assets, which are described by the project as 3D NFTs. It is being said that the holder of any asset from the collection can gain access to a dashboard that helps assess the rarity and long-term value of NFTs. The dashboard can be accessed via a different website, and the project claims that it can make NFT deals more profitable for enthusiasts.
The NFT collection of Hangry Hippo represents hippos, all of which are supposed to have at least some unique feature. Ethereum's blockchain is used to release the collection, which is available on OpenSea. The project claims that all the NFTs have sold out in the initial sale, but one can now get hold of an asset in the secondary market.
Another interesting part of Hangry Hippo is that it has declared to give "10% of royalties forever" to an organisation that is working to make drinking water accessible to communities in developing countries.
Are Hangry Hippo NFTs safe?
NFTs usually represent some artwork, and art cannot be valued easily. Buyers have previously bought CryptoPunk and BAYC NFTs, which also represent art, for very high prices.
The Hangry Hippo project has added to this the lure of a dashboard that can help evaluate the rarity of assets that exist in the wider NFT . The Hangry Hippo collection's utility and value might surge if the dashboard can genuinely add to the buying experience of NFT lovers.
At the same time, NFTs are often described by detractors as overrated assets with little utility.
Expensive NFTs
According to OpenSea, where Hangry Hippo NFTs are available in secondary sale, the collections' floor price is 0.04 ETH, as of writing. This is nothing when compared with Beeple's Everydays, which was bought for over US$69 million, or some of the high-value NFTs of CryptoPunk and BAYC.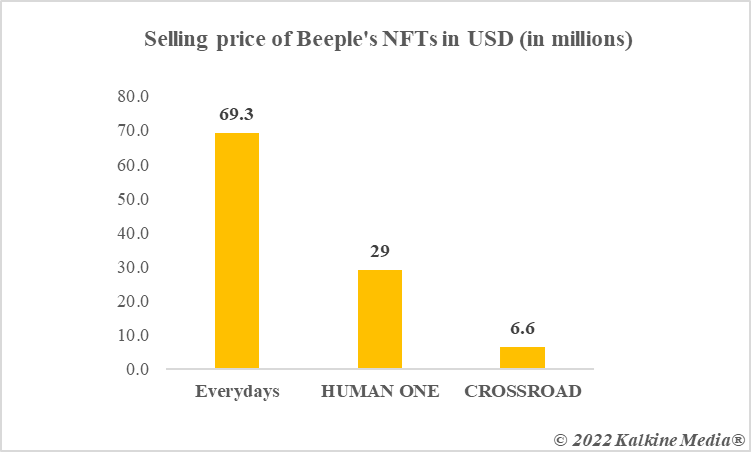 Bottom line
Hangry Hippo is a very new entrant in the NFT verse. Its initial sale has been completed and the assets are now said to be making some noise in the secondary market. The price as of now is not very high.
Also read: Amid GameStop & LimeWire platforms' launch, a look at top NFT artists
Risk Disclosure: Trading in cryptocurrencies involves high risks including the risk of losing some, or all, of your investment amount, and may not be suitable for all investors. Prices of cryptocurrencies are extremely volatile and may be affected by external factors such as financial, regulatory, or political events. The laws that apply to crypto products (and how a particular crypto product is regulated) may change. Before deciding to trade in financial instrument or cryptocurrencies you should be fully informed of the risks and costs associated with trading in the financial markets, carefully consider your investment objectives, level of experience, and risk appetite, and seek professional advice where needed. Kalkine Media cannot and does not represent or guarantee that any of the information/data available here is accurate, reliable, current, complete or appropriate for your needs. Kalkine Media will not accept liability for any loss or damage as a result of your trading or your reliance on the information shared on this website.